The SESAME-BOUM cruise, which started on 16 June, is now almost half-way through its mission. The 33 scientists onboard R/V Atalante are working hard to assess the impact of climate change on marine organisms and the interactions with the carbon cycle. The cruise forms part of the EC FP6 Integrated Project SESAME (Southern European Seas Assessing and Modelling Ecosystem Changes). Daily cruise diaries and photos can be viewed online on the project's website; they offer a first hand experience of life on board, and show how experiments are conducted at sea.....really worth following.....so have a go and join the fellows at sea!
SESAME is an international research project that incorporates a variety of disciplines to explore and study the ecosystem changes of the Mediterranean and the Black Seas as well as their surrounding environments.
The multidisciplinary nature of the project, supported by the European Commission, means that it brings together scientists with expertise in marine biology, biodiversity, physical and chemical oceanography, and socio-economics, in order to better understand past and future ecosystem changes.
The Physical Oceanography Unit of IOI-MOC at the University of Malta is a partner in SESAME and has prepared historical datasets for the Central Mediterranean area. A parallel objective of the project is that of providing a platform for training, education and outreach in an integrated manner. The PO-Unit will be organising in 2009 an international summer school on ecological modelling.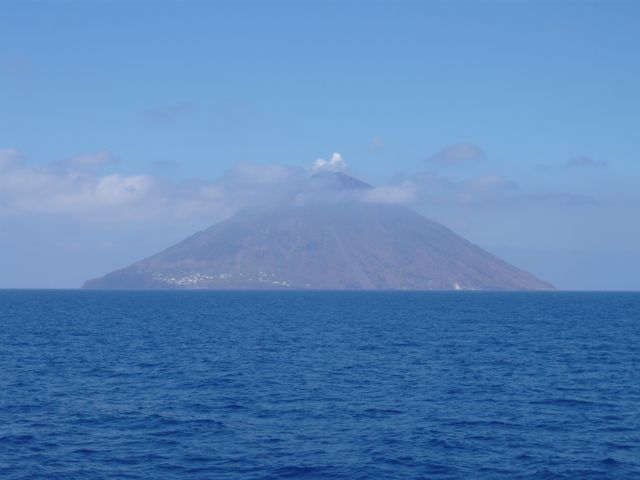 View of Stromboli from R/V Atalante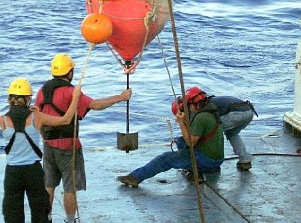 Crew members deploying scientific equipment